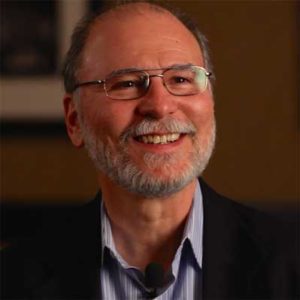 Ed O'Malley, PhD, FAASM, has practiced sleep medicine for over 20 years, in academic, clinical and research environments. He completed a PhD in Neurobiology from Cornell University Graduate School of Medical Sciences in 1992. Dr. O'Malley joined the faculty of New York University Medical Center Sleep Disorder Center where he did postdoctoral research in EEG brain-mapping during sleep and wake states. After completing a two-year clinical fellowship in Sleep Disorders Medicine he received board certification in 1996.
A principal investigator in sleep medicine clinical trials, Dr. O'Malley has authored both basic and clinical research, as well as textbooks in sleep medicine. He is also considered a leading expert on teen sleep and school start times, and has helped communities effect changes in high school start times to be more conducive to adolescent sleep and wellness.
Clinical Experience 
While Director of the Sleep Disorders Center at Norwalk Hospital, Dr. O'Malley developed numerous clinical and research programs to bring comprehensive, cutting-edge diagnostic and treatment modalities to adults and children with sleep disorders. He also founded and served as the Managing Director the Sleep HealthCare of Connecticut, the nation's first Insomnia Center Program utilizing dynamical neurofeedback and bio-behavioral tools to provide effective, non-pharmacologic treatments for adults with insomnia.
A skilled integrative medicine practitioner and dynamical neurofeedback specialist, Dr. O'Malley continues to see patients at his office in Great Barrington, Massachusetts.  He guides patients toward a more balanced life, with a unique, integrative approach to the evaluation and management of sleep/wake life issues.